MyPass has been officially recognized as the inventor of the Pay Per Use Ski solution
There is nothing like the original
The Italian Patent Office has recognized the patent on MyPass for the Pay Per Use Ski solution and we are very proud to share this recognition with all our skiers.
For years MyPass Ski has been working with skiers and ski resorts to find the best way to experience the magic of the mountains, and thanks to the positive feedback we have received from thousands of satisfied customers, we can see that the Pay Per Use Ski (or "pay what you ski ") is the best system in the mountains!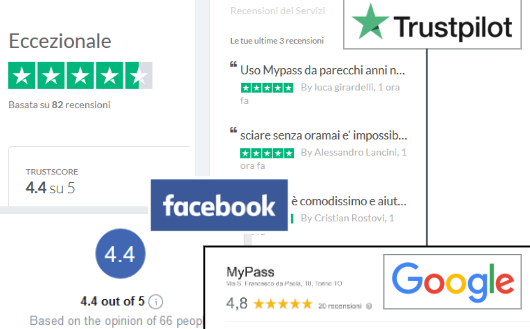 This is an important result for the whole MyPass development team: it confirms the leadership in the innovative technology which guarantee skiers to access and pay in the mountains. People love to ski, but fear the inconvenience of long queues at the ticket office and the risk of not being able to ski for what is paid due to changes in weather or schedule.
The PPU system takes away the negative aspects of skiing with this increased comfort and flexibility. We are proud to have been able to add technology to the mountains and to have created a winning solution for skiers and ski resorts.
In addition to the PPU Skipass patent, MyPass has also obtained the patent for its payment system and access to the structure's car parks via Bluetooth. Making life more convenient by eliminating wasted time at the checkout is part of the MyPass mission.
Keep following MyPass as we work to grow and make access and payments more convenient.