Activate my card
If you have already purchased the service and received the card by post, or collected directly in the ski resorts, enter your account from the app or your web User Area, and in correspondence with the card to be activated, enter the code found on the card in your hands.
If you have not yet purchased the service and have received the card in another way (for example in information stands, ticket offices, ski rentals and schools, etc.), access your Login Area and click on "Add new skier" and then " Activate a MyPass Ski card "and enter the code shown on the back, bottom right, of your MyPass card.
The card is activated within a few minutes, after entering the card* code in correspondence with the card requested by the app or site.
* From the App (android and Ios) it is possible to activate by RFID scanning (automatic insertion of the card code), placing the card under the phone which will recognize and insert the card code
Card correctly activated!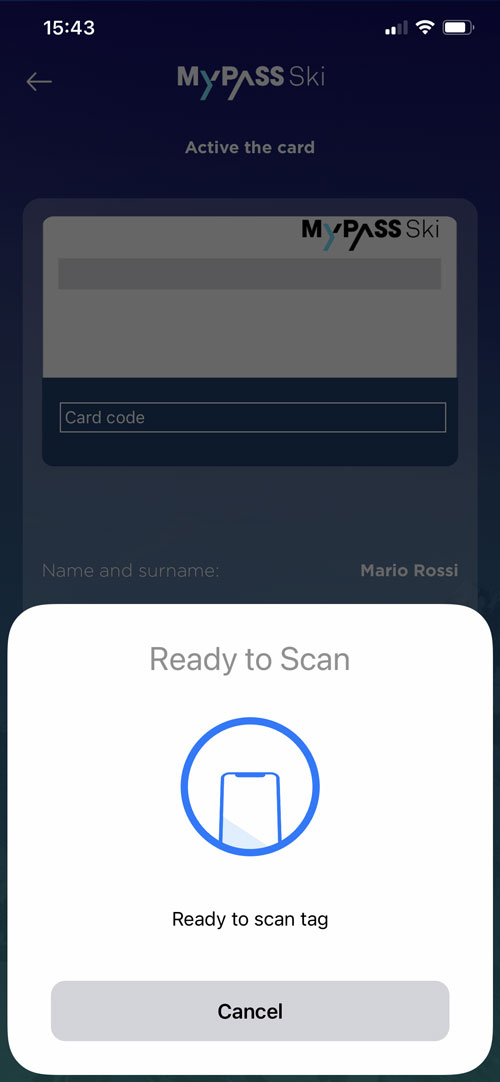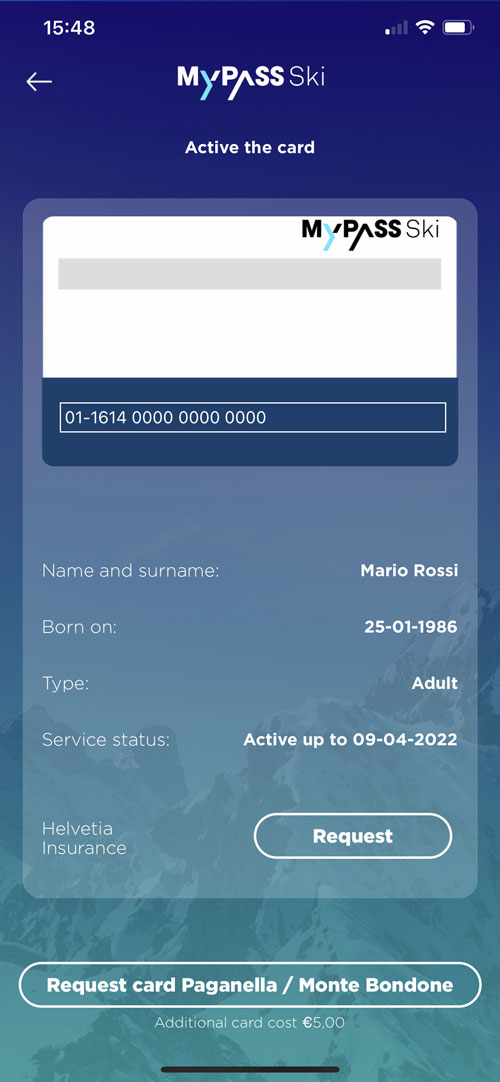 ..or enter the code you find behind the card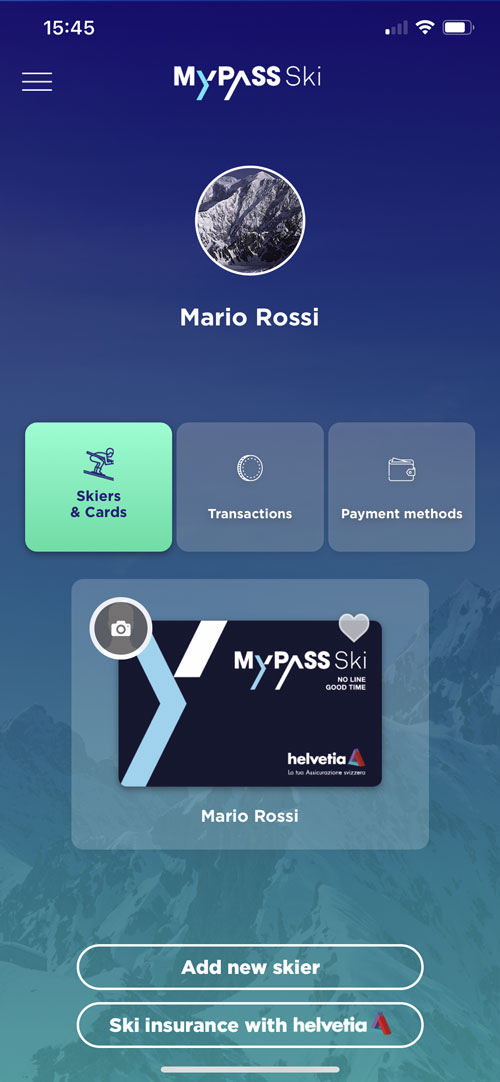 Select the card to activate