Add new skier
Using the "Add new skier" button you can:
Activate a card that you already have
Request a card and collect it at the ski area
Request a card and receive it by post
* If both ski cards are required for the same skier in the same shopping cart to be able to ski in all areas, the second ski card costs € 3. If the purchase of the second ski card is requested in a second time, it costs € 5.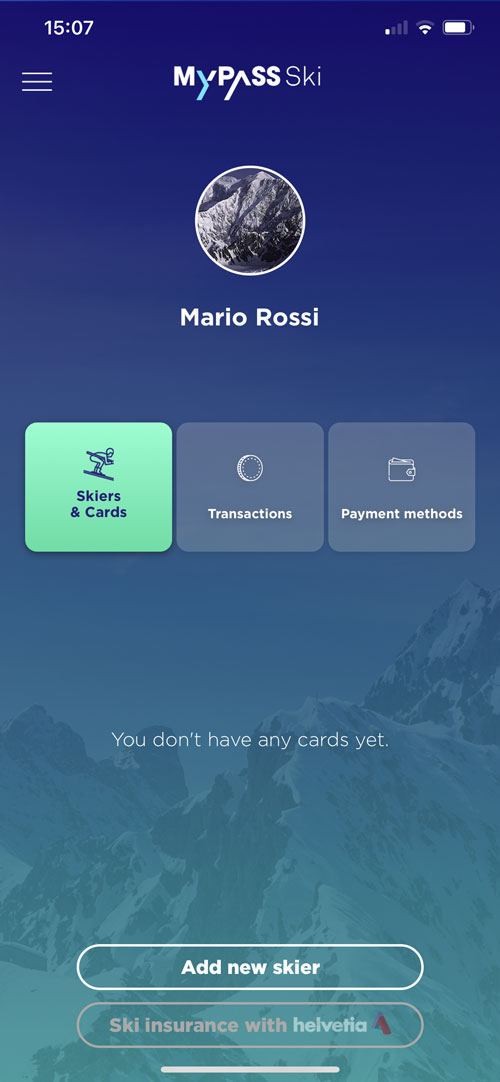 Clicca su "Aggiungi nuovo sciatore"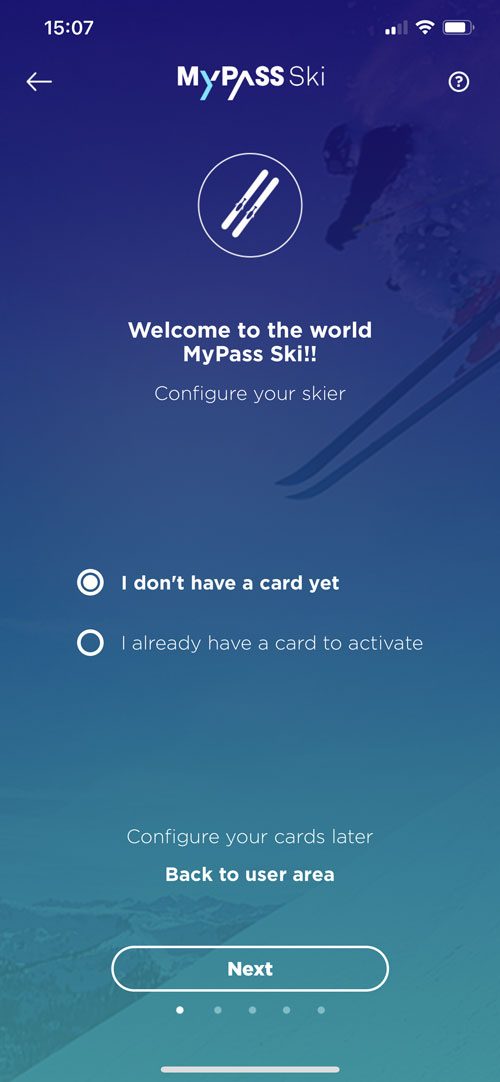 Seleziona la scelta e procedi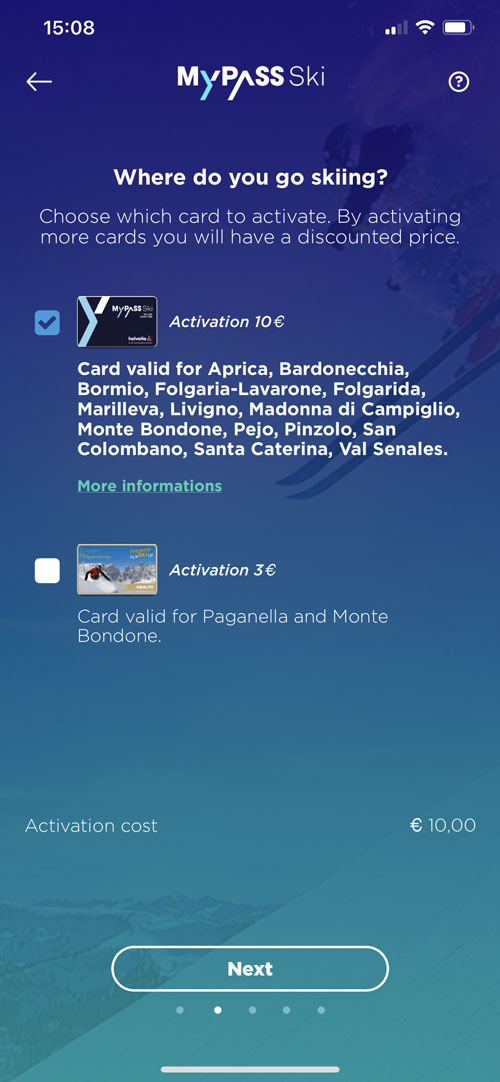 Seleziona la card che ti interessa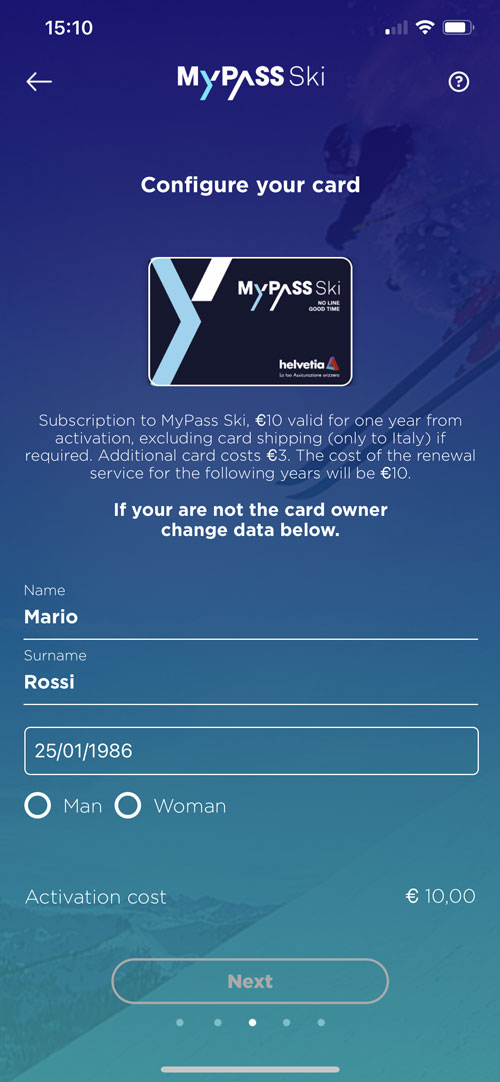 Inserisci i dati richiesti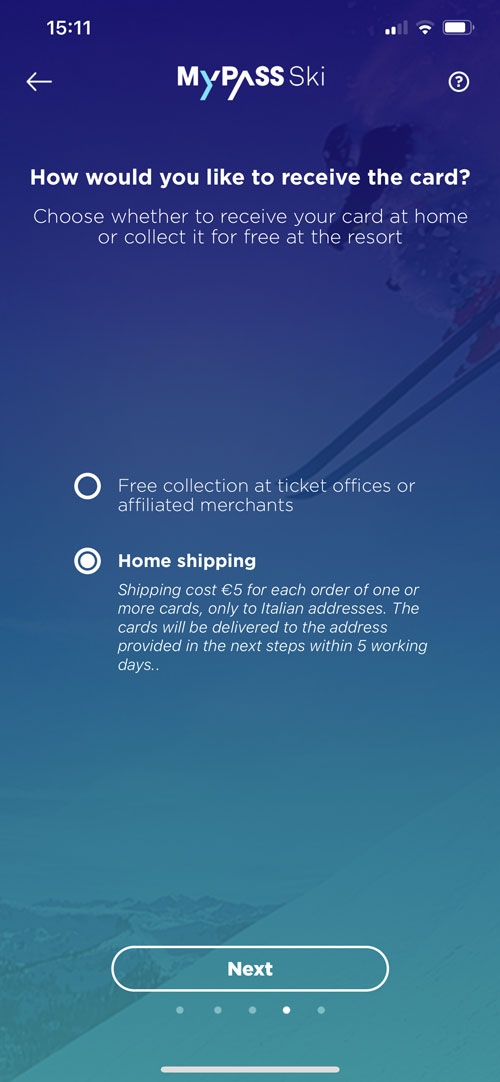 Seleziona la scelta e procedi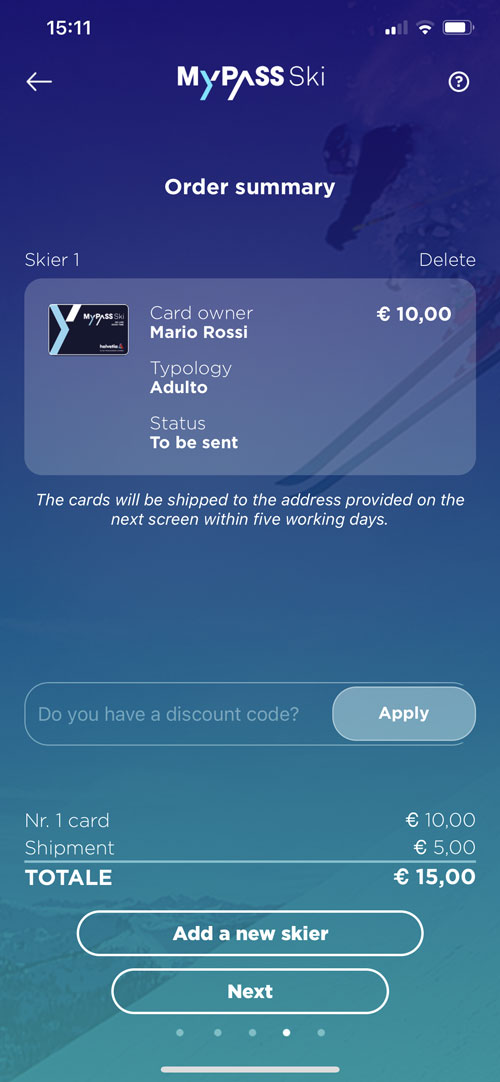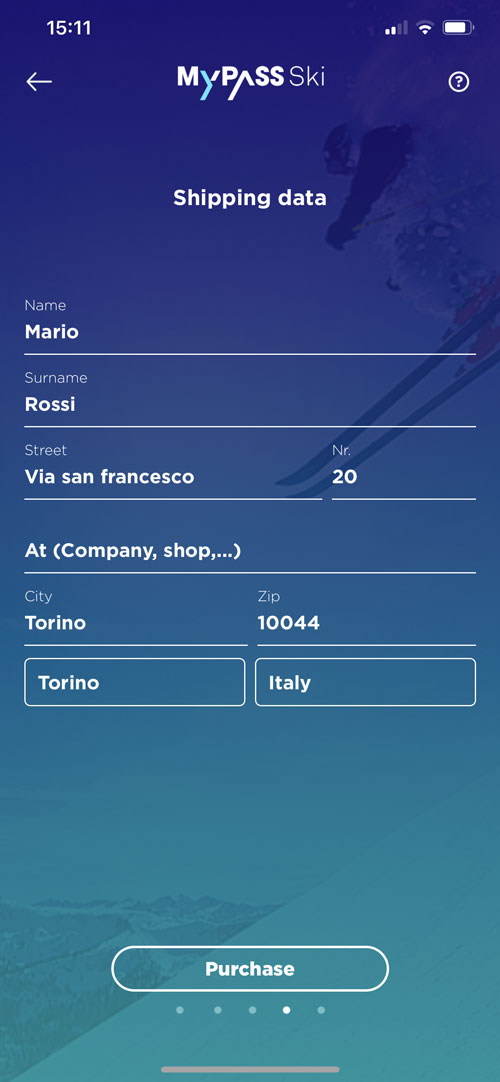 Inserisci i dati di spedizione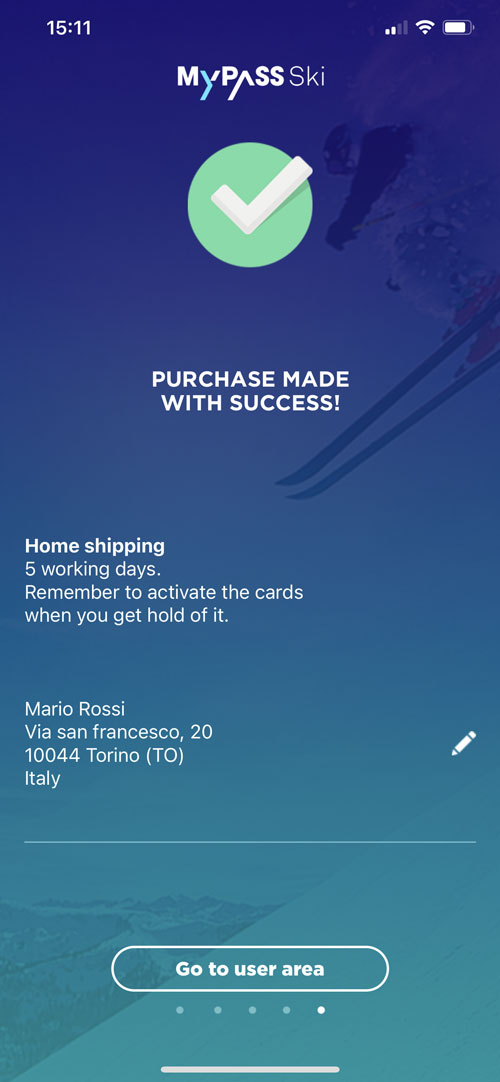 Riepilogo dati di spedizione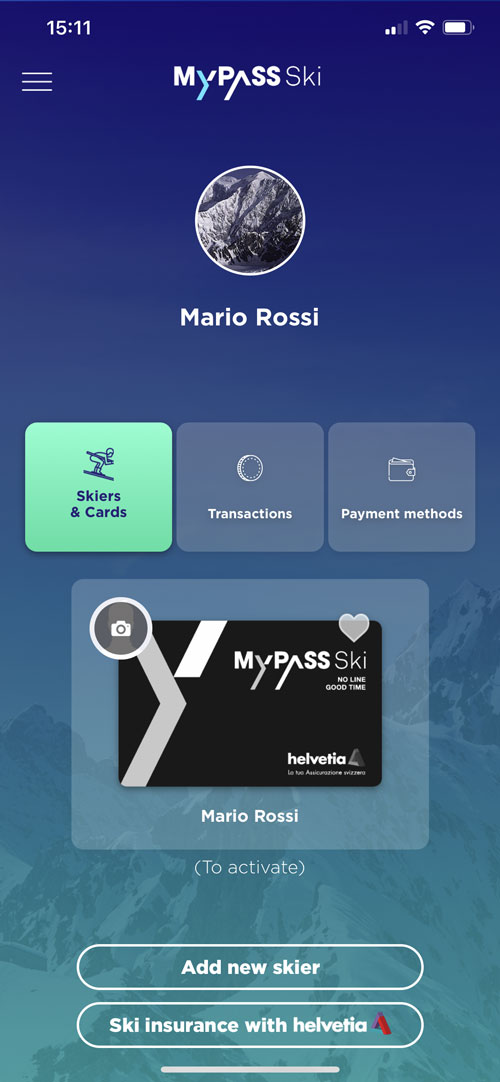 Ecco la tua card da attivare!