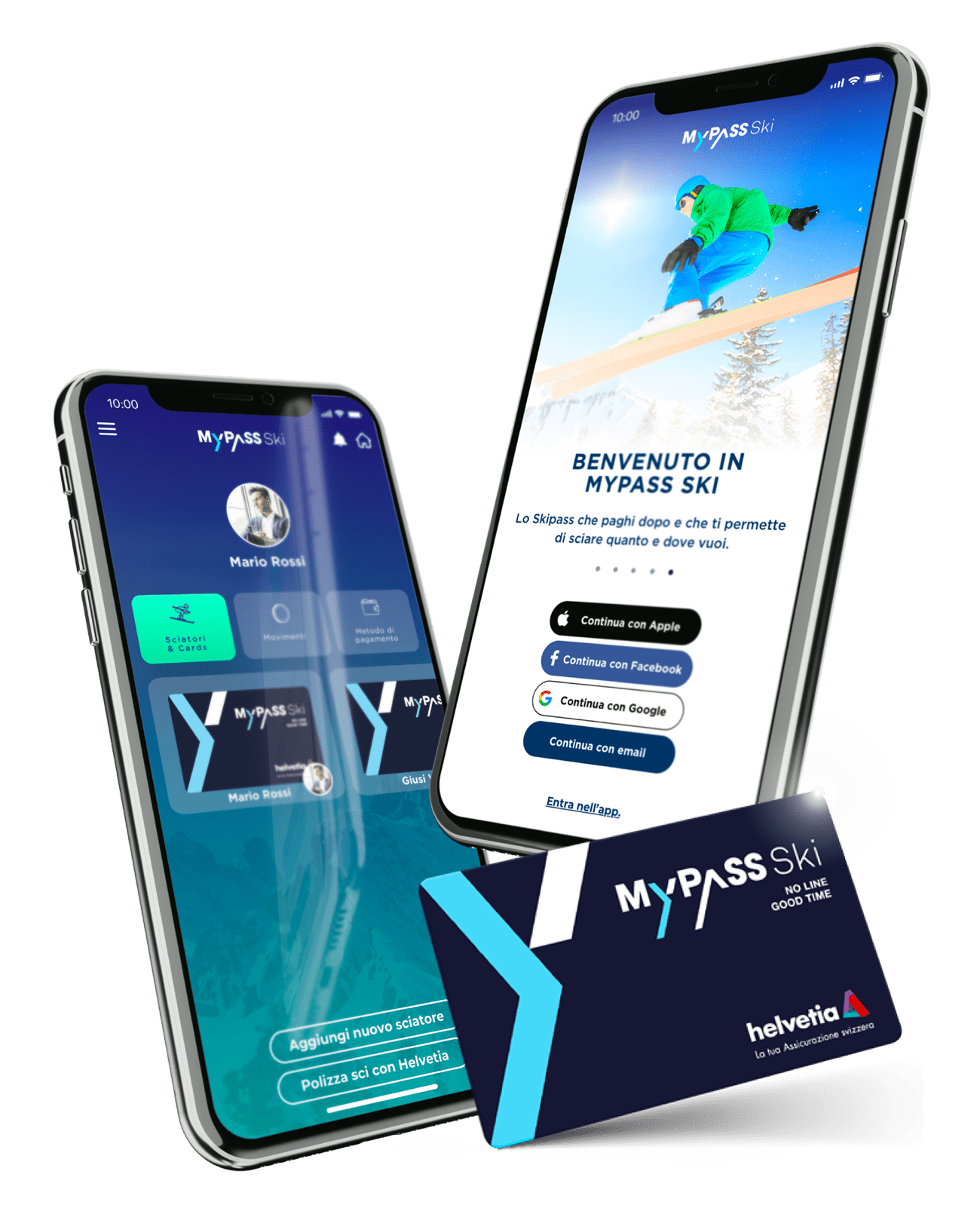 MyPass Ski is the first and most widely used Pay-per-use Ski Pass solution in Europe.
Pay-per-use Ski Pass represents the smartest solution in the world of skiing. You will no longer be required to decide in advance how much time you want to spend skiing or which type of ski pass to purchase, only paying the best tariff applied by the ski resort.
This is a particularly advantageous solution in case of unexpected events, for better expense management, and it addresses the challenges of climate change.
.
THE ADVANTAGES OF OUR SERVICE
WHERE TO COLLECT THE MYPASS SKI CARD
"Each skier can have two cards: one for skiing in Paganella and Monte Bondone, and the other valid in all other ski resorts.
If you already have one of the two cards, adding the second one always costs €5.
The MyPass Ski card does not expire. The service activates automatically once a year.
The cards are not personalized until they are activated and associated with your skier profile.
HOW IS THE TARIFF CALCULATED?
What is Starpass?


Starpass is the Pay-per-Use seasonal pass of the Skiarea Campiglio.
The Pay-per-Use seasonal pass allows you not to pre-purchase the seasonal pass.
How it works?


Use the MyPass Ski card to access the ski lifts, both in winter and summer.
Once you reach the seasonal threshold set by the resort, you start skiing with discounts of up to 80% and even ski for free!
From January 1, 2022, it is mandatory to have third-party liability insurance (RCA) on the slopes. Activate the daily* or seasonal insurance policy from Helvetia on the MyPass SKI app and ski worry-free with complete safetya.
*the daily insurance policy is activated only when passing through the turnstile. It costs €2.50 per day for the first two days and €2 from the third consecutive day of skiing.