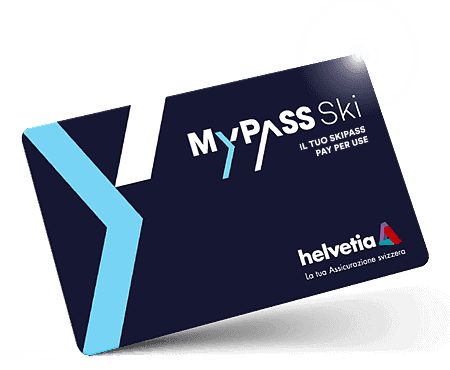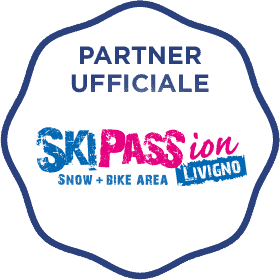 How MyPass Ski Works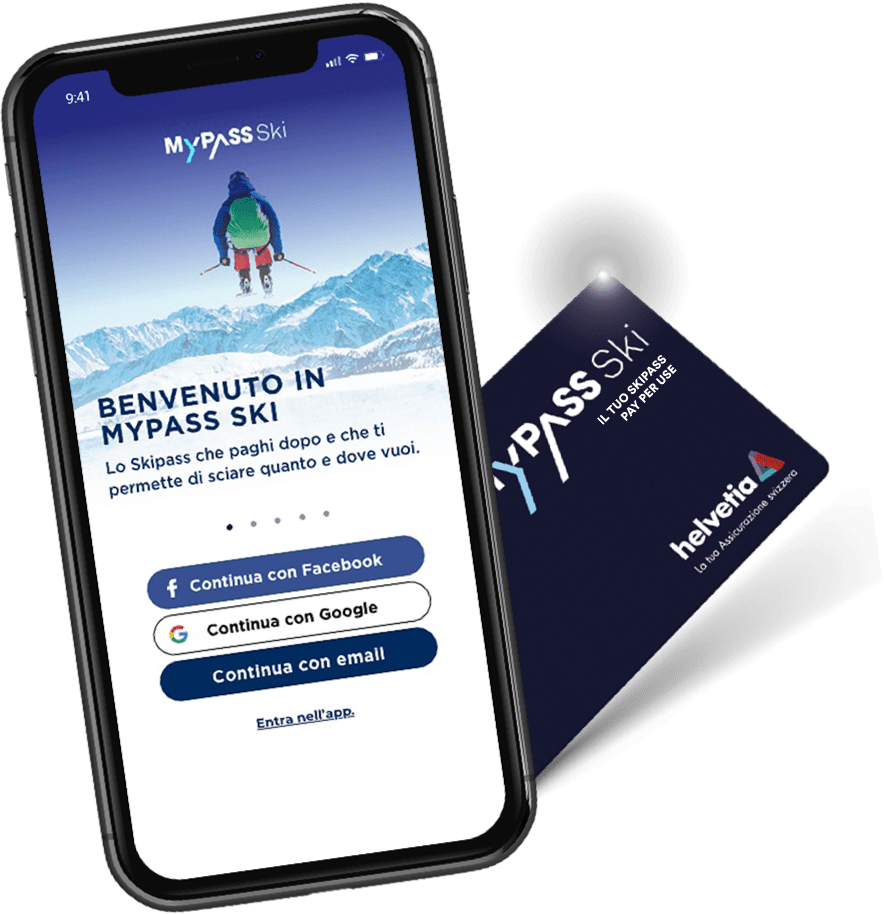 Skipass prices Livigno MyPass Winter 22/23
Promotional: from 03/12/22 to 16/12/22 | from 15/04/23 to 01/05/23
Season: from 12/17/22 to 12/23/22 | from 07/01/23 to 20/01/23 | from 08/04/23 to 14/04/23
Medium Season: from 21/01/23 to 27/01/23 | from 18/03/23 to 07/04/23
High season: from 24/12/22 to 06/01/23 | from 28/01/23 to 17/03/23
Special Saturday: valid on 12/17/22 and from 07/01/23 to 01/04/23
Junior born in 2007 and later
Senior born in 1958 and earlier
Early bird ski pass until 13.00
Afternoon ski pass from 12.30
To receive your Card ...
The MyPass Card is sent to you via Amazon couriers: from two to three working days, barring unforeseen events. Or you can collect it for free at the following address:
Please note – Cards are not linked to skier until they are activated by associating them with your profile.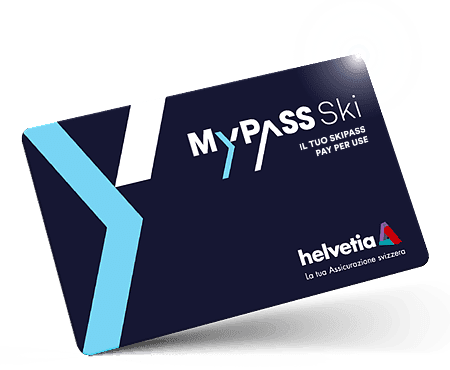 Livigno
Livigno - The ski resort
The novelty of MyPass Ski for 2019 is the Livigno area, in the upper Valtellina. Surely one of the most popular destinations for skiers, from this year it has activated the MyPass service, to skip the queue at the ticket office, have fun on its slopes, without having to pre-purchase a ski pass or insurance.
Livigno, with the ski resorts Mottolino and Carosello 3000, is certainly the area suitable for everyone. Thanks to its blue, red and black slopes on the two slopes of the valley, in Livigno you can ski until late spring, thanks to its perfect natural exposure.
Along 115 kilometers of tracks, the slopes wind in wide descents, with continuous changes in slope, but also walls ideal for those who love to travel on skis. Let's not forget the best Snowpark in Europe in Mottolino. At Carosello 3000, there is The Beach", the snow park with a tropical setting. Also in Carosello, do not miss the Blesaccia-Zuelli slope, from the top to the valley directly and without variations, with over 1000 meters of elevation gain all in one breath and an epic final wall. Livigno, known as "The Little Tibet" due to its particularly cold climate during the winter, is also important for shopping. In fact, Livigno is a free port, an ideal destination to fully enjoy the ski area.
Also ideal for its proximity to the districts of Bormio, Cima Piazzi / San Colombano and Santa Caterina Valfurva, all served by the MyPass Ski system.
Exclusively for MyPass customers
Skiing in Livigno with us is worthwhile!
If you have an italian "codice fiscale" you can sign up for ski insurance from the MyPass App.
With a single Card, you are guaranteed to pay only for what you actually ski, skipping the queues and being able to choose from over a thousand kilometers of slopes throughout the Italian Alps. See the list of affiliated ski areas.