Santa Caterina skipass
MyPass Ski: the ski pass you pay later.
No more queues at the ticket office in Santa Caterina, with MyPass Ski! You can ski wherever and whenever you want, by going directly to the slopes and paying only the actual skiing time. You will be charged the cheapest rate applied by the Santa Caterina area.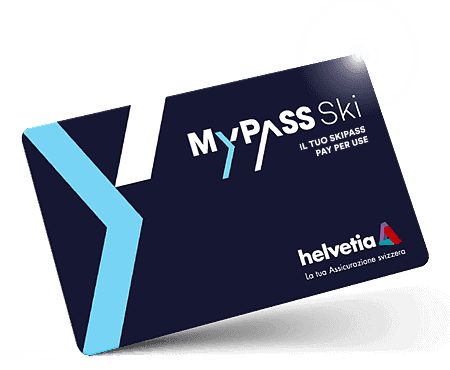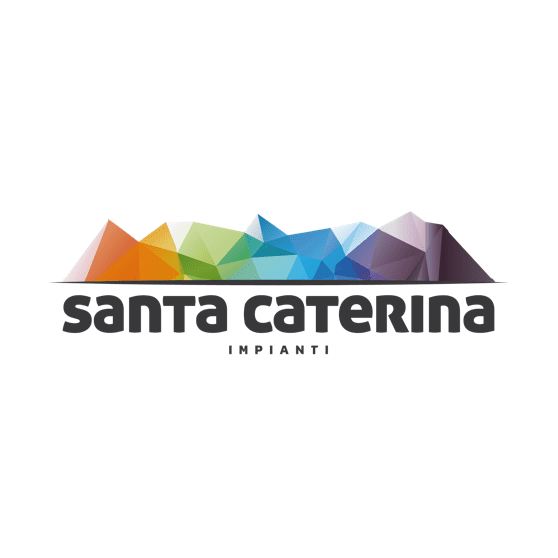 How MyPass Ski works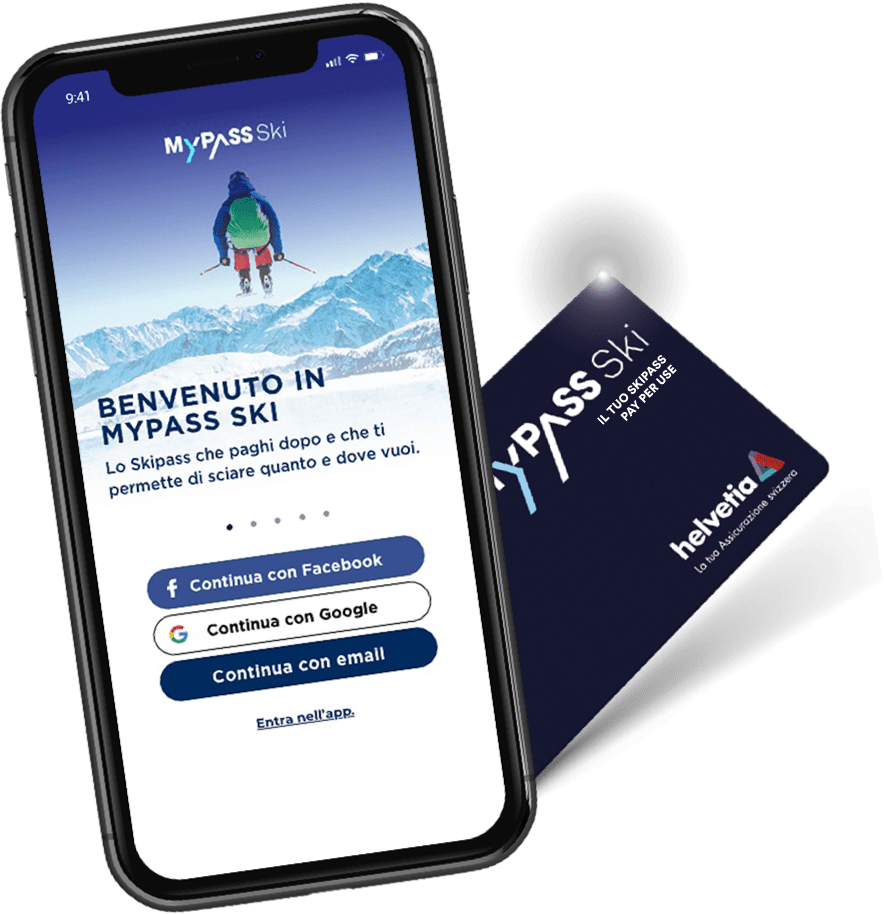 Prezzi Santa Caterina MyPass Inverno 22/23
Periods and opening hours of the season:
from Saturday 3 December 2022 to Monday 10 April 2023, from 9.00 to 16.30 (last journey).
REDUCED RATES
Baby: born in 2015 and following years.
Junior: boys born between 01/01/2007 and 31/12/2014.
Senior: born in 1958 and previous years
Children born in 2016 and later, if they do not ski and are accompanied by an adult in possession of a regular ski pass, do not pay the ticket on the gondola lift.
How to receive your card?
The MyPass Card is sent to you via Amazon couriers: from two to three working days, barring unforeseen events. Or you can pick it up for free at the ticket offices in the area.
Please note – Cards are not linked to skier until they are activated by associating them with your profile.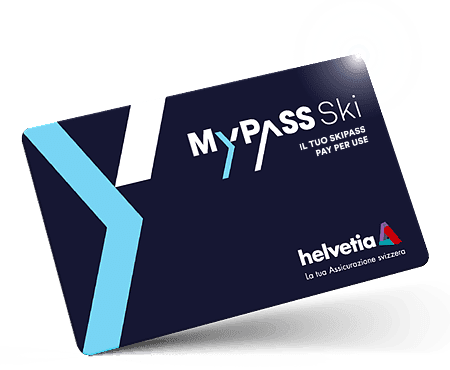 Santa Caterina Valfurva
Santa Caterina Valfurva - The ski resort
Next to Bormio we cannot forget the Santa Caterina Valfurva area or simply Santa", a paradise for ski lovers but also for lovers of silence, wonderful landscapes and the majesty of nature that surrounds the slopes with the peaks of the Ortles-Cevedale group . Santa Caterina Valfurva, together with Bormio, Cima Piazzi (Isolaccia – Oga) and Livigno, has adopted the innovative MyPass Ski pass.
With a single Skicard you can ski all over Valtellina, without having to buy a ski pass for each area, without having to decide in advance which ski pass to buy, paying at the end of the day based on actual use. With MyPass Ski you can ski on over 35 km of slopes in Santa Caterina Valfurva (2 blue, 12 red and 2 black). Santa Caterina extends between 1738 m, village altitude, and 3000 m of Monte Sobretta, making it an Eden for lovers of pristine purity in the Alta Valtellina. With 10 ski lifts, including the 8-seater cable car to the Alpe Valley and the Sunny Valley refuge, also suitable for non-skiers, it is an oasis of peace and serenity, far from the idea of ​​large districts and industry skiing. A village that not only manages to capture the most demanding skiers, but also has the birthplace of the Olympic Champion Deborah Compagnoni, to whom the most important slope in the area is dedicated.
Thanks to the snow cover and an advanced artificial snow system, the "Compagnoni" black run was inaugurated in 2005 on the occasion of the Alpine Ski World Championships. 4 km long and with an efficient lighting system, the slope is a must for skiers who want to try their hand at this very technical slope both day and night, in a fairytale setting. Santa Caterina offers fun even for the little ones. In fact, children can try their hand at skis in the modern school field equipped with a treadmill, ideal for learning to ski together with the ski instructors of the ski and snowboard school. Do you need to rent skis and boots? With MyPass an exclusive 10% discount at Compagnoni Service!
Exclusively for MyPass customers
Skiing in Santa Caterina with us pays off!
Helvetia Easy MyPass Insurance
Be safe in one click! For Italian "codice fiscale" holders immediate activation of Helvetia Easy MyPass Insurance from the MyPass App.
1000 km of slopes with MyPass Ski
MyPass is the most widespread system in the Italian Alps. One card, many affiliated ski areas.