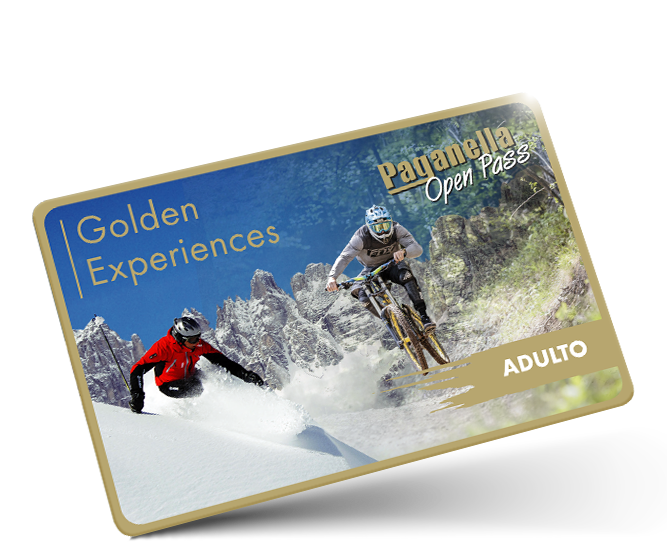 To use the MyPass Ski service in the Paganella and MonteBondone ski areas, you need to request and use the Paganella Open Pass card.
HOW TO REQUEST THE PAGANELLA OPEN PASS CARD
WHY CHOOSE MYPASS SKI IN MONTE BONDONE

Management of rates from 2 hours to multi-day rates
You will be charged the best rate of the ski area in relation to the time actually skied

Pay only for the time actually skied
Don't decide first which Skipass to buy. Go directly to the slopes and pay only for what you actually skied

Skip the line at the ticket office
Don't waste a single minute on the snow! Activate the card and go directly to the turnstiles

We provide assistance to our customers throughout the ski season
Monte Bondone ski area
Monte Bondone slopes
Given its proximity to Trento, Monte Bondone is a popular destination for Trentino people, partly because of its panoramic views of the Brenta Dolomites, Marmolada and Adamello. The ski area covers an area of 70 hectares, with 21 trails and more than 20 km of very wide slopes. Among them, the most famous is the Gran Pista, a "red" track of over 3.5 km, with an elevation gain of almost 810m and an average gradient of 30%. The Gran Pista is definitely the most technical and challenging of Monte Bondone, running down big descents, some small walls, but also very spectacular because of the views and the forests that line it.
Monte Bondone is especially famous to boarders also thanks to its SnowPark, at 1500 m fully fenced, equipped with a Slope-Style and Kids area.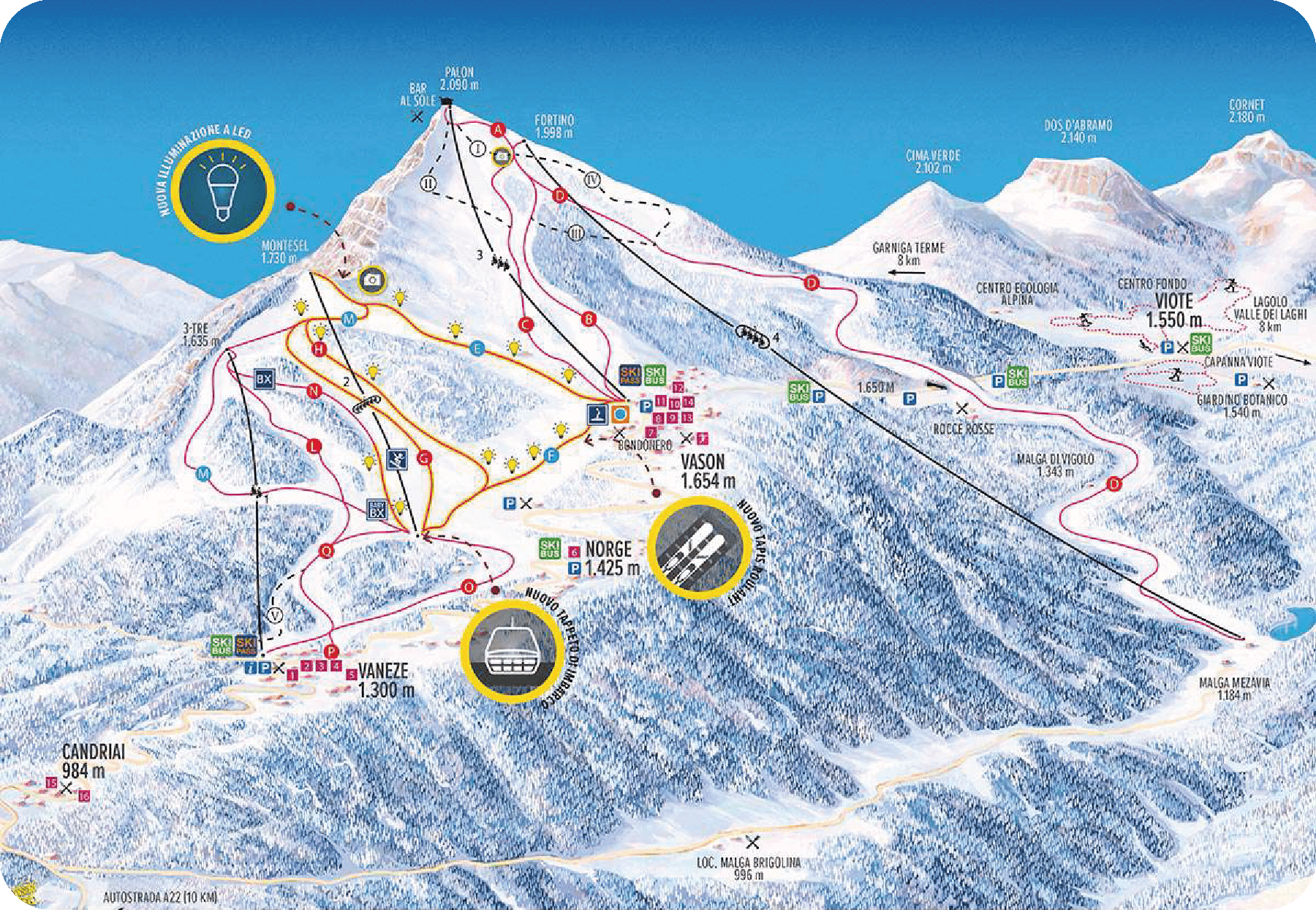 From 1 January 2022 the RCA policy is mandatory on the slopes. Activate Helvetia's daily* or seasonal policy on the MyPass SKI App and ski without worries in complete safety.
*daily policy is activated only when passing the turnstile. 2.50€ per day the first two days, 2€ from the third consecutive day skied.