Ticket Office? 😏 NO THANKS! 😎 PREPAID? 🙄 NO THANKS!
Now go directly to the lifts all year round.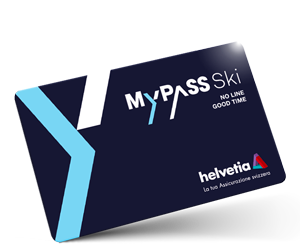 With 1 card,
over 1,000 km of trails,
all year round, for only € 10.

THE SKIPASS YOU PAY LATER
You always pay the lowest official rate applied by the resort.
NEWS FOR THE 2021/2022 SEASON
Skiarea Campiglio (Madonna di Campiglio, Folgarida-Marilleva, Pinzolo, Pejo) has introduced Starpass, the innovative Pay per Use ski pass.
In collaboration with MyPass, the Campiglio ski area, in order to meet the needs of all skiers, is offering the Starpass card, a non-prepaid Pay per Use card with two spending thresholds. Once the first threshold has been exceeded, you will receive an 80% discount on the purchase of subsequent tickets, and once the second threshold has been exceeded, you will be able to ski for free for the entire season.
N.B. MyPass Ski cards (even those purchased in previous years) are compatible with Starpass and vice versa.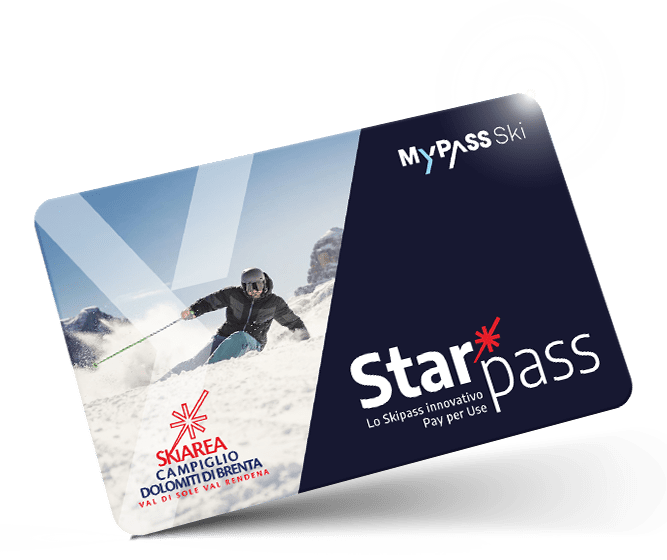 FREQUENT QUESTIONS
How does MyPass Ski charging work? How does it calculate how much time I have skied?