News! - Rates and promotions 2022/2023 season
Activate MyPass Ski, enjoy the summer mountains and start saving on your future skiing!
EXPERIENCE CAMPIGLIO SKI AREA IN SUMMER AND SAVE FOR YOUR FUTURE SKIING!
Following its success in the 2021-22 season, Campiglio Ski Area confirms Starpass, MyPass' innovative Skypass Pay-Per-Use. By using the MyPass Ski card for summer mountain activities, the amounts paid will go toward meeting the seasonal discount thresholds for the upcoming ski season.
N.B. MyPass Ski cards (even those purchased in previous years) are compatible with Starpass and vice versa.
N.B. MyPass Ski cards (even those purchased in previous years) are compatible with Starpass and vice versa.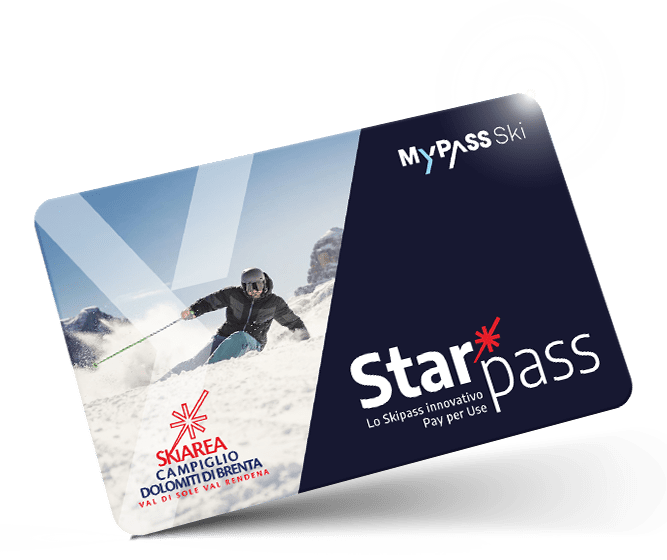 AFFILIATED SKI RESORTS SUMMER
With MyPass Ski you have access to the best resorts and the best rates
Bormio
Folgarida Marilleva
Madonna di Campiglio
Pinzolo
Pejo
Santa Caterina Valfurva
Lavarone
Mountain biking, hiking, climbing and more!
Experience your passions in summer with MyPass Ski.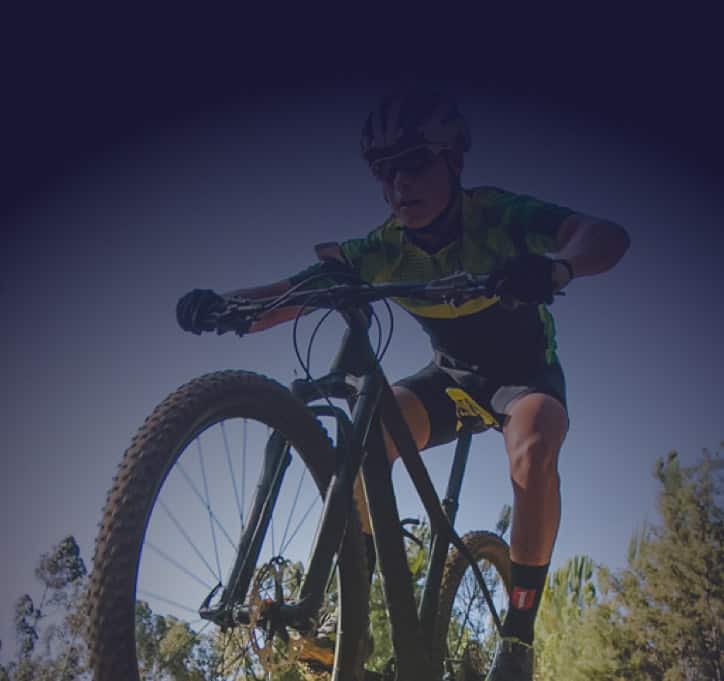 THE SKIPASS YOU PAY LATER
You always pay the lowest official rate applied by the resort.
What is Starpass, the seasonal Pay Per Use
From the first Pay Per Use season pass, to date the most advanced solution in the ski industry, to the latest innovative proposals for instant insurance, payments, greenpasses and experience on the slopes: these are some of the new features of MyPass Ski, which we presented on Friday 29 October at Skipass 2021, MODENA FIERE S.R.L.
A leading app in the Italian Alps, MyPass Ski has evolved and expanded its services dedicated to skiers in view of the upcoming 2021/2022 season. Guya Paganini, CEO MyPass, presented the new features together with partners Bruno Felicetti General Manager Funivie Madonna di Campiglio S.P.A., Luca Corti Vice President Business Development Mastercard, Sandro Scapellato Marketing and Distribution Manager Helvetia Assicurazioni and Riccardo Ravagnan of nPhysis – Meteoski, during the event "Mypass Ski: partners and new features of the season".
OUR PARTNERS
HELVETIA EASY MYPASS INSURANCE
Choose
If you have an italian "codice fiscale" you can sign up for ski insurance from the MyPass App
The information set can be viewed in the app during the insurance activation process.
ABOUT US
I love the ski season and MyPass gives me the flexibility to ski where I want without having to buy a ski pass for each ski resort.

– Fabio from Padua
We go skiing with my kids and it's really easy to manage the whole family's cards on one account.

– Serena from Torino
With MyPass I'm guaranteed to always pay the best price with no surprises!

– Alessandro from Bologna
With MyPass you no longer have to think about which ski pass to buy.

– Valeria from Mantova
⭐⭐⭐⭐⭐ Absolute Must!
You avoid the queues. I've never had any problems. In fact, when I needed info, the call center assistant was very kind and she solved my problems right away.

– Luca
Great service, easy subscription, skip the queues and, above all, you don't have to think beforehand which ski pass to buy… it does it all, applying the most convenient rate based on the hours actually used.

– Gian Pietro
⭐⭐⭐⭐⭐ Super
Super Enjoy skiing without worries, super top app and even better system.

– Costance
I use MyPass Ski to avoid the hassle of waiting in line to take advantage of the day.

– Francesco from Milano
BLOG
March 8, 2021
You like skiing, right? The wonder of the mountains, the trees, the fresh air. However, we know that the adventure…
FREQUENT QUESTIONS
How does MyPass Ski charging work? How does it calculate how much time I have skied?