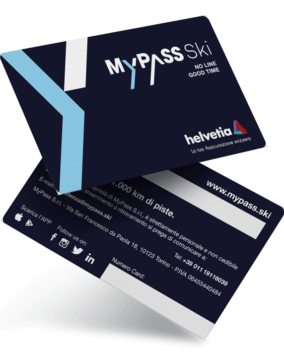 Access all the lifts with a single card.
Don't pre-purchase lift tickets! Access the lifts at your favorite resort and go directly to the turnstiles, bypassing the ticket office. At the end of the day, you will be charged the best rate based on the lifts you actually used.
ONLY 15€ PER YEAR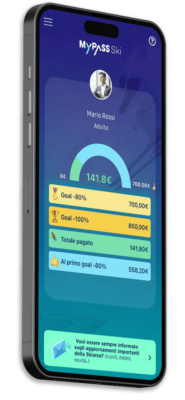 Ski in complete safety
Starting from January 1, 2022, it is mandatory to have liability insurance (RCA) on the slopes. Activate the daily* or seasonal insurance policy from Helvetia through the MyPass SKI app and enjoy worry-free skiing in complete safety.

*The daily insurance policy is activated only when passing through the turnstile. It costs 2.50 euros per day for the first two days and 2 euros from the third consecutive day of skiing.

Every payment made with MyPass Ski within the Campiglio Skiarea during the summer contributes to reaching the predefined thresholds for the upcoming winter season 2023/24. Once reached, you can enjoy discounts up to 80% or even ski for free.
Our partners