On this page you will see how to manage payment methods and how integration to the Welfare – BitQ platform works.
Enter your payment method
You can enter the payment method by logging into your MyPass account from the app or website, and clicking on User Area > Payment Methods > Enter a payment method.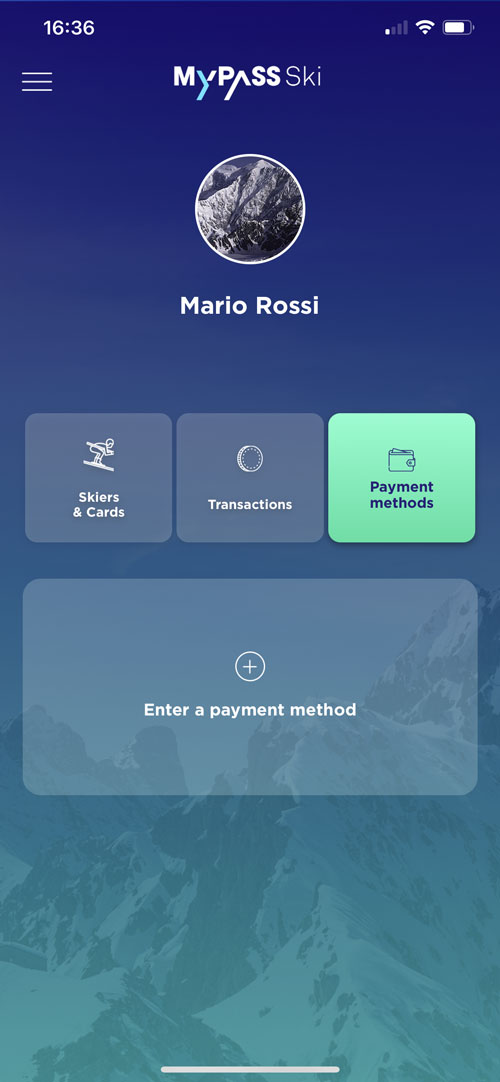 Clicca su "Inserisci metodo di pagamento"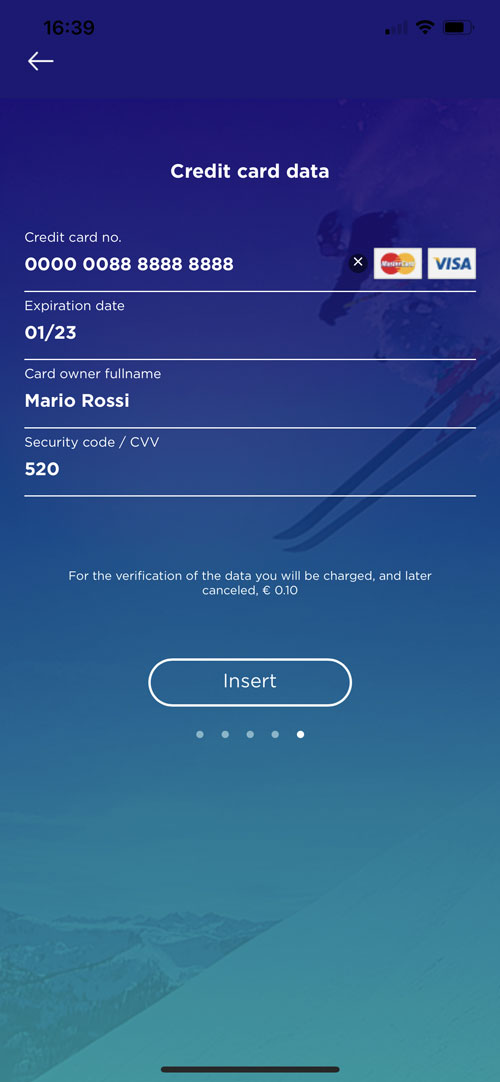 Inserisci i dati richiesti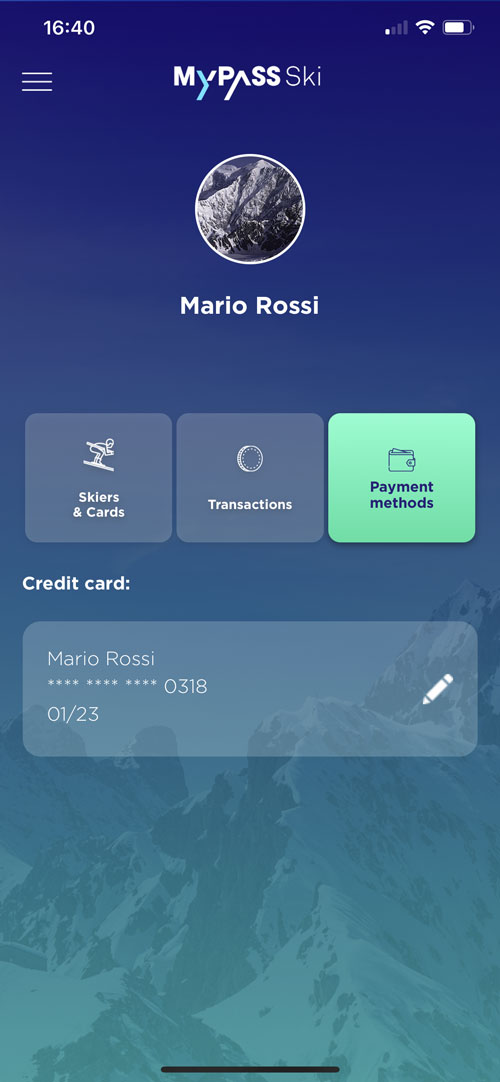 Carta inserita correttamente
Change your payment method
You can change your payment method at any time by logging in from the app or site to your User Area > Payment Methods and clicking on the little pencil symbol next to the credit card information already associated.
Delete payment method
You can delete the payment method at any time by logging in from the app or site, to your User Area > Payment Methods and by scrolling to the left, the small trash can symbol appears that can be used for data deletion.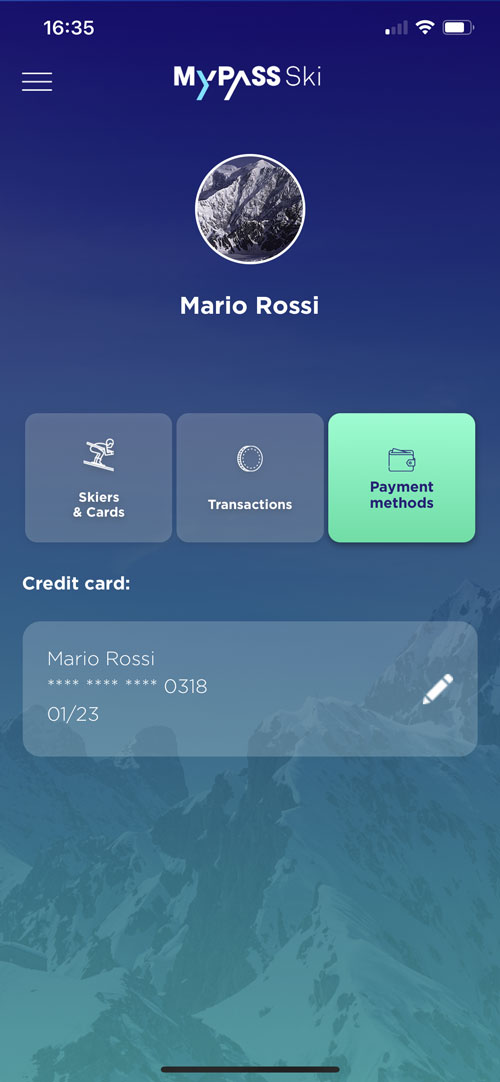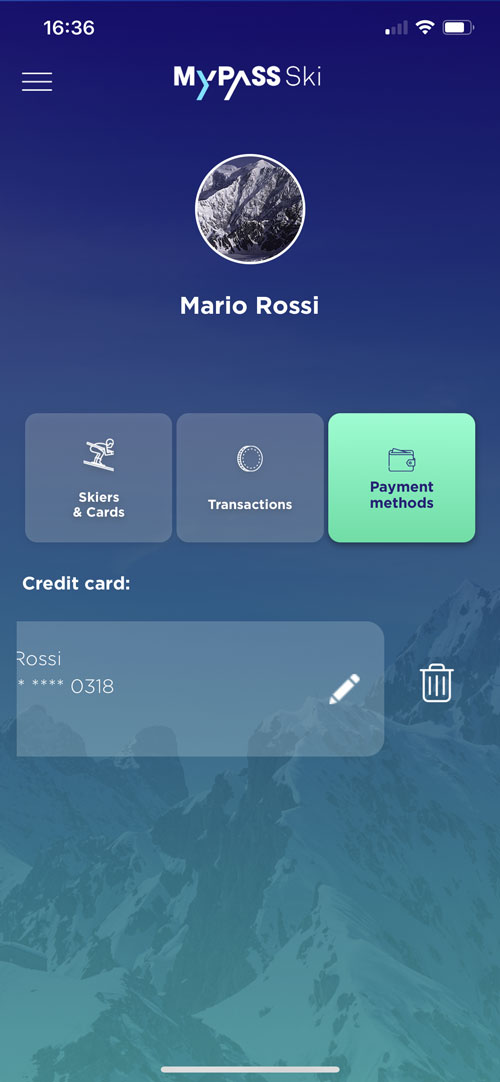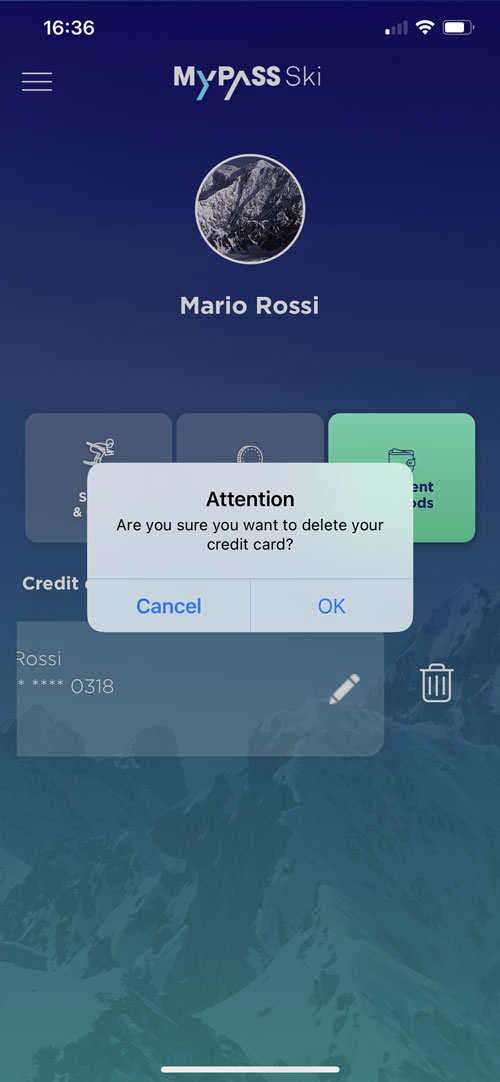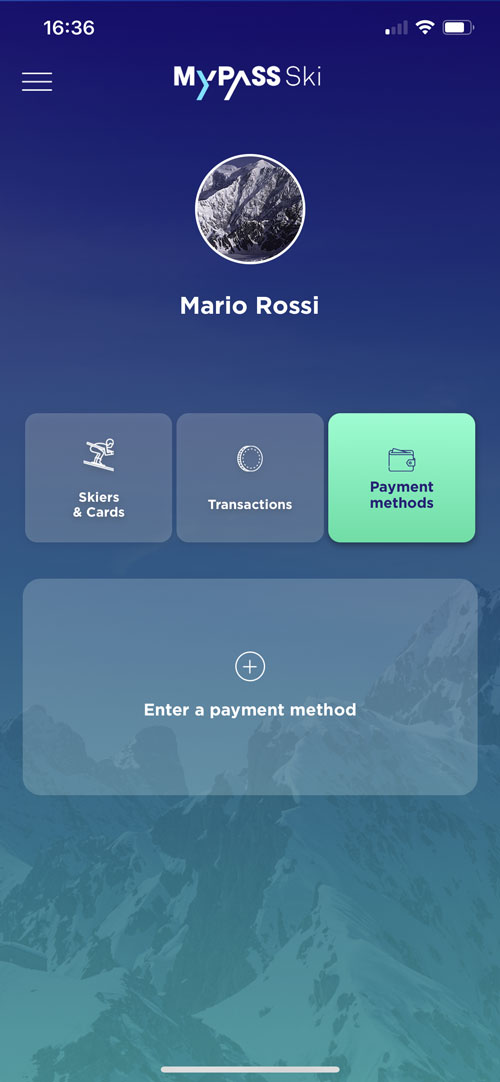 Payment methods accepted
Credit, debit and prepaid cards active on the Visa or Mastercard circuit are accepted. In some rare cases, the association of the payment card may not be authorized and it is therefore necessary to contact the card manager expressly asking to authorize unsuccessful transactions to MyPass.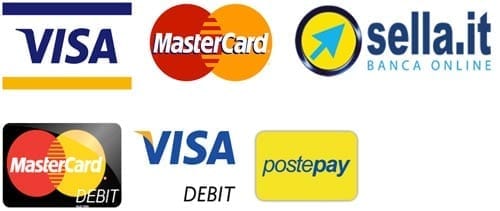 See all Payments
You can check all the charges for skiing days by accessing your User Area from the app or from the website, using the "Payments" button.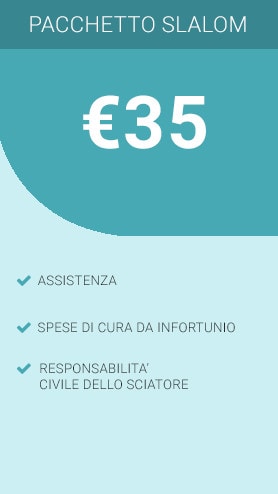 Select the month for which you want to see payments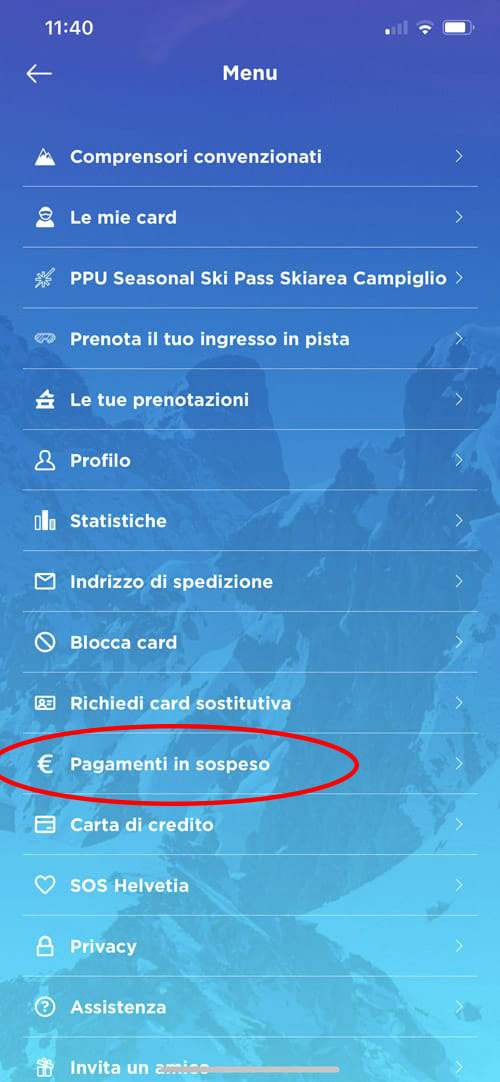 Scroll to view all movements
Linking multiple accounts to the same payment card
Each MyPass user can activate at most one account with the same email. However, it is possible to link the same credit card to two different MyPass accounts.
It is also possible to link multiple skiers (card holders) on the same account: each card is personal and non-transferable, in the name of the person who will use it (first name, last name and date of birth).
Welfare - BitQ
What is BitQ?
BitQ is a specific multichannel ticketing platform for B2B markets. The goal is to serve the b2b world in the creation, distribution and simple and effective management of tickets, coupons and vouchers (ie digital titles).
For some years, BitQ has partnered with MyPass, so holders of a BitQ (welfare) wallet will be able to use it within the MyPass Ski app, in addition to or as an alternative to a credit card.
How can I upload my BitQ credit to MyPass?
You don't have to do anything. The BitQ credit is automatically recognized during registration, and can be consulted in the MyPass Ski app in the "Payment methods" section.
Why doesn't the app recognize my BitQ / welfare credit?
The most common situation is that you have registered with an email with BitQ, and with a different email with MyPass (generally the company email is used for registration to BitQ, and the personal one for registration to MyPass ). For this reason, automatic association during registration cannot be done.
In this case, it is necessary to call MyPass assistance, which will associate the BitQ user with the MyPass one, solving the problem.
How much is a BitQ ticket worth in euros?
A BitQ snow ticket is worth 6€.
Why do I no longer have welfare credit, despite not having used it completely?
Let's take an example, to clarify: the user has a residual credit of 2 snow tickets (for a total of € 6 * 2 = € 12). The next skiing will incur a charge of 7 €. The system will have to use both 2 snow tickets, because just one would not be enough. For this reason, the remaining 5 € are considered as lost credit.
How many snow tickets do I need for the system to recognize the BitQ wallet as a valid payment method when registering a card, as an alternative, for example, to a credit card?
It is necessary to have 10 snow tickets available for each skier associated with the user.